Your water Treatment Specialist
For all of your water treatment needs
Serving Phoenix and the surrounding areas for over 30 years
We have
highly-efficient

water softeners that the Phoenix metropolitan area locals trust.
Water softeners are a great choice if you want to make an intelligent investment in a product for your home or business. They are not only cost-effective but can also help prolong the life of your plumbing system and other appliances that use water. When it comes to choosing a water softeners Phoenix metro has to offer, people count on our team at Advantage Pure Flo, Inc for quality products and exceptional service. As a family-owned business in the Phoenix metro area, we understand the need for clean and safe water. We have over 30 years of experience in providing our customers with top-of-the-line water systems, and we're committed to helping you find the right solution for your home or business. In addition, our team is made up of expert technicians for water softeners Phoenix metropolitan area residents can count on. They can help guide you through selecting a whole-house filtration system to help you reduce hard minerals in your water.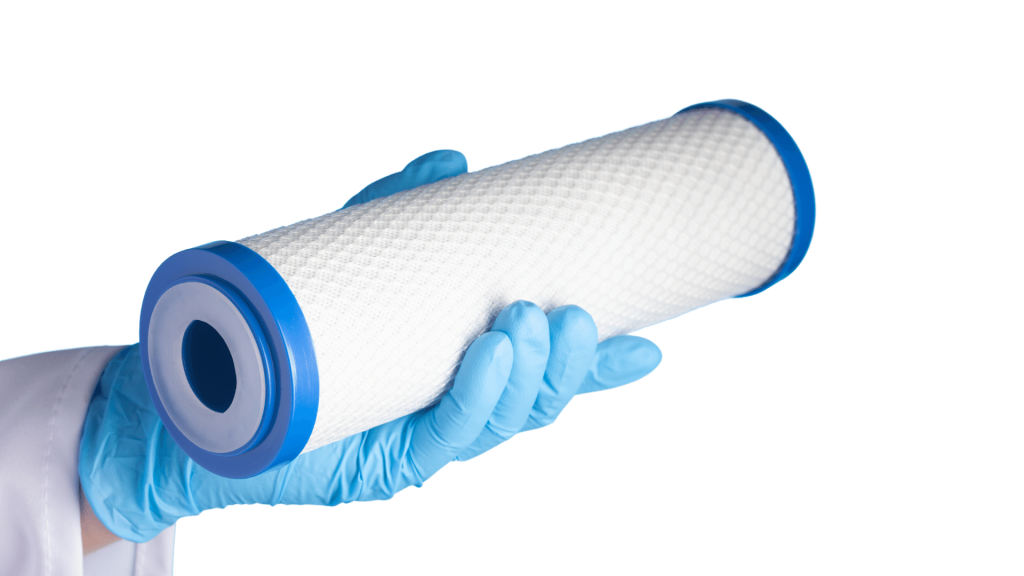 We are pleased to offer the a state of the art water softener Phoenix metro area AZ residents could ask for, with systems that provide more than just great-tasting drinking water. Our systems also help to reduce the effects of sediment, chlorine, and other contaminants that can be present in tap water. We ensure our customers get the cleanest, purest water possible. So, whether you're looking for a drinking water system or a full-home or business water softener, Advantage Pure Flo, Inc has the solution.
Phoenix metro's
Trusted

Water Softener for Better Health
Water and health go hand in hand, and the quality of water you consume and use for daily activities will affect your health significantly. At Advantage Pure Flo, Inc, we understand this all too well, which is why we only offers a highly-efficient water treatment systems Phoenix metropolitan area home or business owners can depend on. Our comprehensive range of water softener systems reduces hard minerals from the water, making it softer and easier to use for drinking, laundry, showering, and more. Hard water contains various minerals.
These Minerals can affect your health by causing skin irritations and other ailments. With our systems, you can be sure that your family's health will remain unaffected by hard minerals. We have helped families retain their health for over 30 years, and over the past decades, we have consistently upgraded our products to meet the changing needs of our customers. Our systems are custom-tailored to fit your home or business and lifestyle so that you can enjoy pure, safe water free of hard minerals. If you're looking for the highest quality water softener Phoenix metro offers, you'll be glad to know you're in the right place.
Phoenix metro's Top Water Filter for Healthier Homes.
We take pride in having the most efficient water filter Phoenix metro area families need. A water filter should be of utmost priority to keep your home or business free from contaminants and ensure good health. Advantage Pure Flo, Inc is focused on delivering the latest whole-home water filtration technology to help you achieve cleaner, clearer, better-tasting water for your household. Our solutions are designed to provide quality drinking water with minimal maintenance or effort necessary. So call us for the highly-rated water filter Phoenix metro locals recommend, and let our experts help you find the best solution for your home or business.
We Have the
Most Advanced

Water Filtration Systems Phoenix metro area Residents Need
Get the highly-efficient Water Filtration System in Phoenix metro
Hard water is notorious for leaving soap scum, stained sinks, and dry skin after a shower. To combat this problem and to ensure that Phoenix metro residents have access to high-quality water, Advantage Pure Flo, Inc has been providing whole-home water systems for over four decades. Our experts specialize in providing the most advanced water filtration systems Phoenix metro residents need to make sure their water is safe, clean, and free of contaminants. We are proud to offer a wide selection of proven products that include water-softening and drinking water filtration systems for our customers. Our knowledgeable staff will work with you to determine the best system for your needs, and we can help explain all of your options, including the benefits of each design, and provide an estimate of total costs. We are pleased to offer water filtration systems Phoenix metropolitan area people have counted on for years, and each system comes with a satisfaction guarantee so you can purchase with confidence.
Advantage Pure Flo Offers a Wide Range of Proven Products for Your home or business
We strive to deliver the most reliable service available in the greater Phoenix Metropolitan area and beyond. In addition, we aim to help customers enjoy better water quality and a healthier lifestyle. This is why we sell industry-leading RO systems that Phoenix metropolitan area families need to ensure the best water for their home or business. We understand how important it is to get the job done right, and our team of experienced professionals will provide you with the same quality and service that has given us such an excellent reputation throughout Arizona. When looking for ahighly-efficient water treatment systems Phoenix metropolitan area offers, people want our knowledge and expertise, which we are committed to providing. Let us know your needs, and we will do our best to help you find the right solution.
Our
Phoenix metro Reverse Osmosis Experts

Are Here to Answer All Your Questions
Reverse Osmosis is a process used to purify water by forcing it through a semi-permeable membrane that traps the impurities. At Advantage Pure Flo, Inc, we specialize in Phoenix metro reverse osmosis systems throughout the greater Phoenix Metropolitan area. Our products, services, and expertise have been honed for over forty years, making us the preferred choice for the area's water softening and filtration systems.
Susan Schuchman
2023-02-09
Frank is the Best! Advantage Pure Flo has the best quality water systems and professional installation. Exceptional customer service and I highly recommend.
Very happy with price and service, I'm glad I didn't do the job myself, they replaced. All five filters on my reverses osmosis system, plus did a few things I would have misses.
These guys are fantastic. Professional and very knowledgeable. Have installed several units for us. Do not make the mistake of going to another company. My father has been dealing with the owner for 21 years. No Issues!
At first I contacted Ben Franklin Plumbing AZ. Those guys seemed knowledgeable but the pricing seemed a little high. I decided to shop around and was referred to Advantage Pure Flo. Let me tell you this. The whole experience was an absolute breeze. Frank came to our home and explained everything I needed to know. A couple of days later someone from the company came and installed the water softener and reverse osmosis system. The process was very quick, very friendly and very professional. All of my questions and concerns have been addressed and I can't recommend enough this company. Last but definite not least - they charged me a third of what Ben Franklin Plumbing wanted to charge me for the same work. Thank you so much!
Efanema from Epanema
2020-10-28
Family Owned business. Great talking to Frank!
Jamie Meidlinger
2020-06-24
Advantage Pure Flo is the best!!! We purchased water softeners and reverse osmosis systems from them 15 years ago for new homes and never had to replace them. When we built a new home, there was no doubt we would use them again. We recently had an issue with our refrigerator making ice and were told by companies we called it was our reverse osmosis system. We called Advantage Pure Flo and they came by to check out the situation. It wasn't related to the reverse osmosis but they helped us anyhow and didn't even charge us for a service call. They are very dependable and honest and we highly recommend them!
Robert Lambkin
2020-02-28
Their price is exactly what they quote you. They never upsell, and they're mfrs are all here in AZ. They'll educate you on the valley's water, the chemistry of drinking water, the history of the water quality in your town, and more if you ask them. The reason for the review is because of the service. If you have any questions, no matter how smart or how dumb, a real AZ human talks to you. Less salt=less$. Thanks boys!
Excellent product!! By far the best water filtration systems we have ever tried. We have used Pure Flo over the years. They are no doubt the best in the business. If you dont already have a water softener it will change your life. Its crazy how soft my skin and hair is now. Check Pure flow out they are the "Highest Quality Products At Affordable Prices".