About

Advantage Pure Flo, Inc.
Advantage Pure Flo, Inc. has been a leading water treatment company in Central Arizona for more than three decades. As a family-owned and operated business, they bring a unique advantage to their customers. With a deep commitment to excellence, they have built a solid reputation based on trust, reliability, and personalized service. Advantage Pure Flo, Inc. treats each customer as part of their extended family, ensuring a personal touch in every interaction. This familial approach fosters a sense of care and attention to detail, as they understand the importance of providing clean and safe water to homes and businesses in the region.
With over 30 years of experience, Advantage Pure Flo, Inc. has amassed extensive knowledge and expertise in the field of water treatment. Their long-standing presence in Central Arizona has allowed them to develop a deep understanding of the unique water challenges faced by the community. They are well-versed in the specific water quality issues in the area and have tailored their solutions accordingly. By leveraging their experience, they can provide targeted and effective water treatment solutions that meet the specific needs of their customers.
Advantage Pure Flo, Inc. is a distinguished water treatment company that proudly operates under second-generation family ownership. This unique attribute showcases their enduring legacy and unwavering commitment to providing exceptional services. As a family-owned and operated business, they benefit from the wisdom and experience passed down through generations, enabling them to seamlessly blend tradition with innovation. This continuity ensures that their customers receive a state of the art standard of care, characterized by personalized attention, profound industry knowledge, and a genuine dedication to customer satisfaction. By embodying the values of their heritage while embracing new advancements, Advantage Pure Flo, Inc. establishes themselves as a trusted and reliable choice for water treatment solutions, setting them apart in the industry.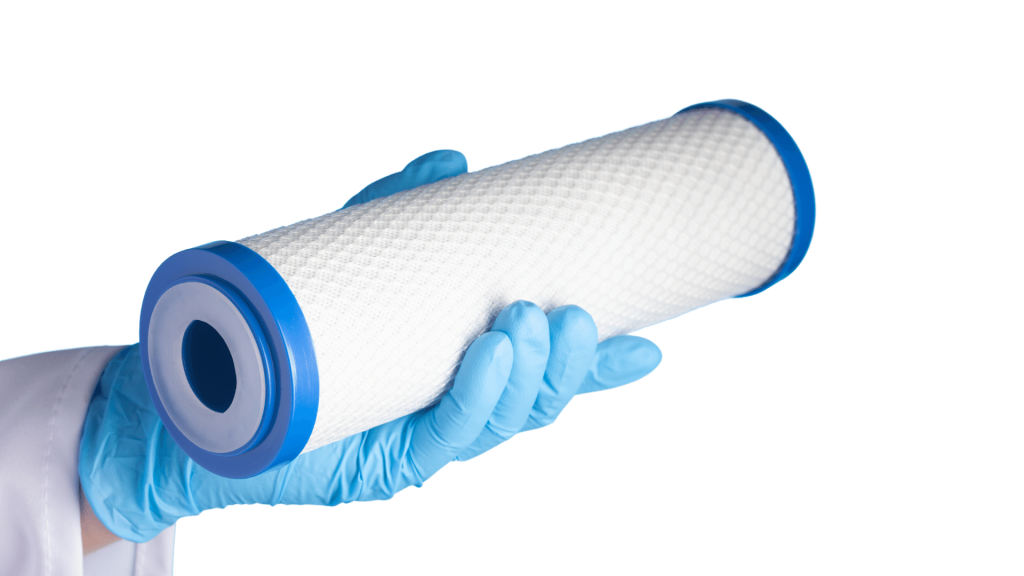 Central Arizona's highly-efficient water treatment systems
Advantage Pure Flo, Inc. boasts an impressive customer referral rate, with over 70% of their clients coming through word-of-mouth recommendations. This statistic speaks volumes about the level of satisfaction experienced by their customers and highlights the trust they have earned within the community. The fact that a significant majority of their clientele originates from referrals underscores the exceptional quality of their water treatment services and the positive experiences customers have had. It is a testament to the company's reputation and expertise, as happy customers enthusiastically endorse Advantage Pure Flo, Inc., solidifying their position as a trusted and reliable choice for water treatment solutions.
Custom-designed for Maricopa and Pinal county residents
Advantage Pure Flo, Inc. takes pride in crafting products that are meticulously designed to cater specifically to the unique needs of residents in Maricopa and Pinal counties. Their commitment to tailored solutions ensures that customers in these areas receive water treatment products that are specifically engineered to address the specific challenges and characteristics of the local water supply. By focusing on the distinct requirements of these counties, Advantage Pure Flo, Inc. is able to deliver highly effective and efficient water treatment solutions that provide optimal results. This localized approach demonstrates their deep understanding of the region and their dedication to providing residents with a state of the art quality products that are precisely tailored to meet their water treatment needs.
Susan Schuchman
2023-02-09
Frank is the Best! Advantage Pure Flo has the best quality water systems and professional installation. Exceptional customer service and I highly recommend.
Very happy with price and service, I'm glad I didn't do the job myself, they replaced. All five filters on my reverses osmosis system, plus did a few things I would have misses.
These guys are fantastic. Professional and very knowledgeable. Have installed several units for us. Do not make the mistake of going to another company. My father has been dealing with the owner for 21 years. No Issues!
At first I contacted Ben Franklin Plumbing AZ. Those guys seemed knowledgeable but the pricing seemed a little high. I decided to shop around and was referred to Advantage Pure Flo. Let me tell you this. The whole experience was an absolute breeze. Frank came to our home and explained everything I needed to know. A couple of days later someone from the company came and installed the water softener and reverse osmosis system. The process was very quick, very friendly and very professional. All of my questions and concerns have been addressed and I can't recommend enough this company. Last but definite not least - they charged me a third of what Ben Franklin Plumbing wanted to charge me for the same work. Thank you so much!
Efanema from Epanema
2020-10-28
Family Owned business. Great talking to Frank!
Jamie Meidlinger
2020-06-24
Advantage Pure Flo is the best!!! We purchased water softeners and reverse osmosis systems from them 15 years ago for new homes and never had to replace them. When we built a new home, there was no doubt we would use them again. We recently had an issue with our refrigerator making ice and were told by companies we called it was our reverse osmosis system. We called Advantage Pure Flo and they came by to check out the situation. It wasn't related to the reverse osmosis but they helped us anyhow and didn't even charge us for a service call. They are very dependable and honest and we highly recommend them!
Robert Lambkin
2020-02-28
Their price is exactly what they quote you. They never upsell, and they're mfrs are all here in AZ. They'll educate you on the valley's water, the chemistry of drinking water, the history of the water quality in your town, and more if you ask them. The reason for the review is because of the service. If you have any questions, no matter how smart or how dumb, a real AZ human talks to you. Less salt=less$. Thanks boys!
Excellent product!! By far the best water filtration systems we have ever tried. We have used Pure Flo over the years. They are no doubt the best in the business. If you dont already have a water softener it will change your life. Its crazy how soft my skin and hair is now. Check Pure flow out they are the "Highest Quality Products At Affordable Prices".